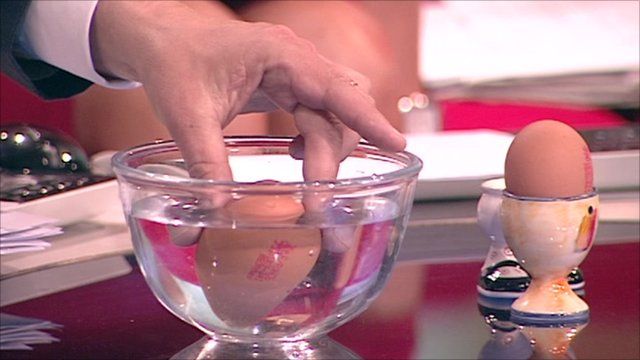 Video
Healthy eating: Are eggs good for you?
Eggs have received some negative reports over the years, but new research has highlighted the health benefits of eggs and says they make you feel fuller for longer and can prevent snacking.
The study by Leatherhead Food Research, published in The International Journal of Food Sciences and Nutrition, showed that an egg-based lunch can help people feel fuller for longer when compared with other common lunches with similar calorie counts.
Doctor Rosemary Leonard and chef Paul Merrett spoke to BBC Breakfast about how our egg-eating habits have changed.
Go to next video: German fat dioxins 'at 77 times limit'