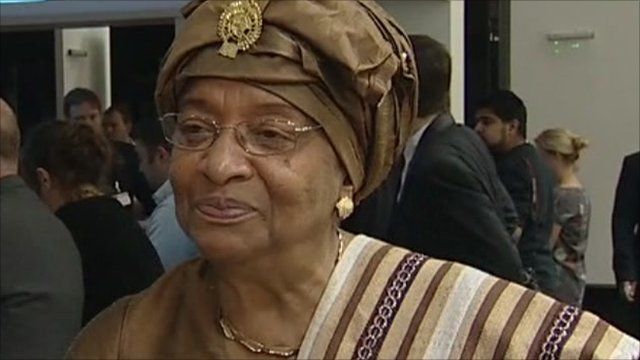 Video
Liberia's President on how vaccine money can help
A summit in London is asking countries to give an extra £2.3bn ($3.7bn) by 2015 for child vaccinations.
The Global Alliance on Vaccines and Immunisation (Gavi) says this could help save four million lives in four years.
It is estimated that three times as many children aged under five die from pneumonia and diarrhoea than from malaria and HIV/Aids combined, despite new vaccines being available to help prevent such deaths. However, many developing countries cannot afford them.
Liberia's President Ellen Johnson-Sirleaf explains how this extra money can make a difference.
Go to next video: Jemima Khan on why vaccines are vital