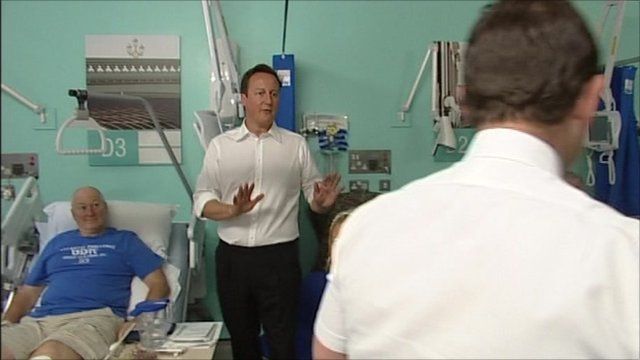 Video
Surgeon anger at TV crew during Cameron visit
A senior orthopaedic surgeon expressed his anger at what a camera crew were wearing in a ward at Guy's Hospital, London, during a visit by David Cameron, Nick Clegg and Andrew Lansley.
Unlike the politicians, the camera crew, who were acting for the BBC and other news organisations, did not have their sleeves rolled up during their visit. The prime minister was quick to agree with the surgeon and told the crew he thought they should "disappear".
The hospital visit came on the day that changes to plans for the NHS were announced.
Go to next video: Cameron denies NHS policy 'humiliation'