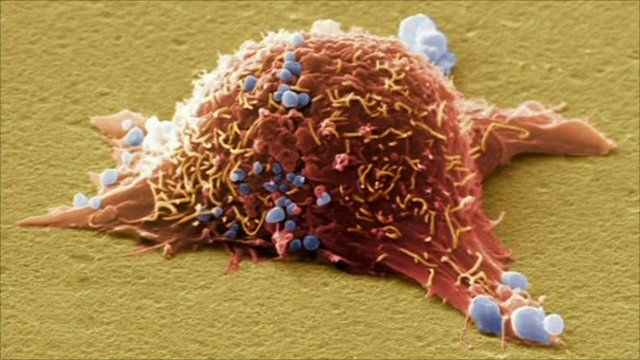 Video
Tall people 'more likely to develop cancer'
Being tall has been linked to a greater risk of 10 common cancers by University of Oxford researchers.
For every four inches (10cm) above five feet a person was, the researchers said they had a 16% increased cancer risk.
The study of more than one million women, published in The Lancet Oncology, suggested chemicals that control growth might also affect tumours.
Researchers suggested that the findings also apply to men.
Jane Hughes reports.
21 Jul 2011

From the section

Health