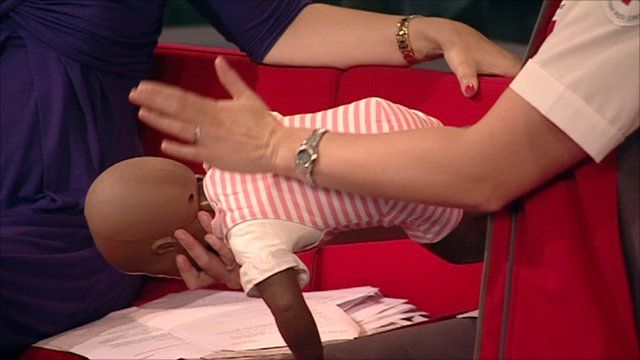 Video
Do you know how to save a baby from choking?
Eight out of 10 parents do not have any first aid knowledge, according to the British Red Cross.
Many parents would not know what to do if their child choked on a piece of food, scalded themselves with hot water, or needed emergency resuscitation.
Tracey Taylor, from the British Red Cross, urged parents to watch some helpful videos, made as part of the BabySafe campaign, which would give them vital knowledge about how to deal with an emergency.