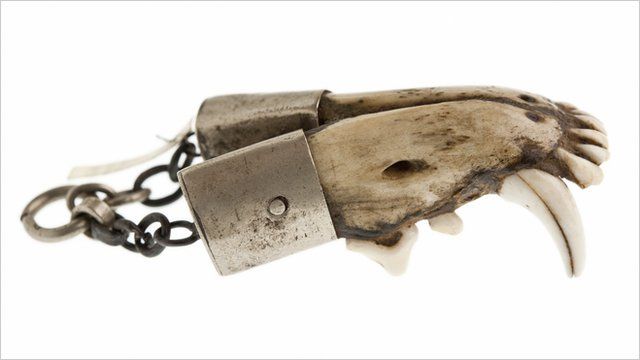 Video
This charming man: Mr Lovett's lucky London
Charmed Life is part of the new two-part Wellcome Collection exhibition - Miracles and Charms.
On display are over 400 amulets from the Lovett Collection - an archive of lucky charms collected by the early 20th Century banker and folklorist Edward Lovett from what he called the "hawker class".
Lovett was fascinated by superstition amongst London's working classes and would scour the streets at night, bartering with soldiers, sailors and dockers for the objects and curios they carried around for luck.
Charmed Life's curator, artist Felicty Powell, explains the enduring appeal of amulets.
The exhibition runs until February 2012.
Go to next video: Faith, hope and divine contracts