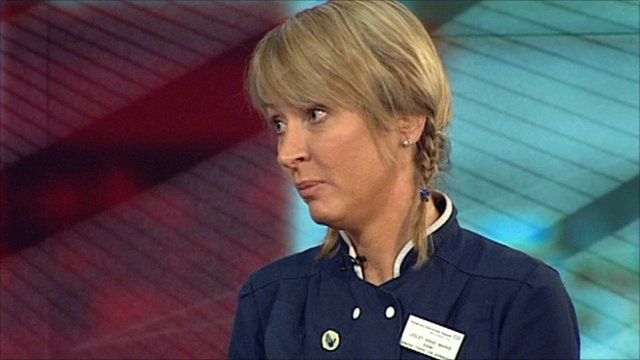 Video
Elderly care: Compassion is part of job says nurse
The independent care regulator has said snap inspections at NHS hospitals in England found one in five of them neglecting elderly patients to such an extent that they were breaking the law.
The Care Quality Commission visited 100 hospitals, and found cause for concern at more than half of them.
It said there were too many cases of patients being ignored for hours on end without getting any help to eat or drink or go to the toilet.
The commission believes the problem is one of attitudes, not resources.
Lesley Anne-Marke, a senior ward sister at the Chelsea and Westminster Hospital, which was not inspected by the commission, said it was part of the job to have compassion for patients.