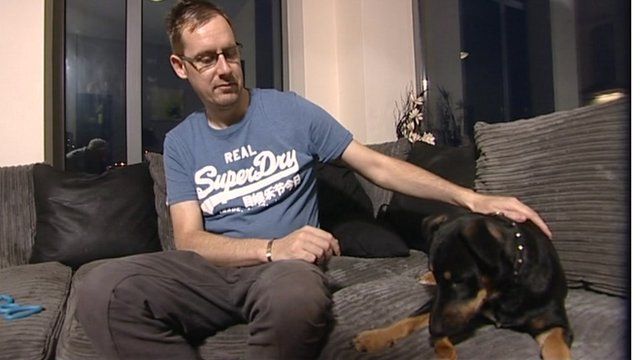 Video
Lung cancer patient Adrian Antwis talks about diagnosis
Newly released figures show a major improvement in overall cancer survival rates in the last four decades.
But the data from Macmillan Cancer Support highlights a "woeful" lack of progress for some types of the disease.
Adrian Antwis from Sheffield was diagnosed with lung cancer in spring this year, aged 40.
The disease has spread to his bones and his liver and he is no longer receiving treatment, just palliative care, having been told he has only months to live.
About 41,000 people are diagnosed with lung cancer each year in the UK and it accounts for one in eight new diagnoses.
The new figures from Macmillan show that there has been very little improvement in survival rates since the 1970s.
Mr Antwis told BBC News about how he found out he had lung cancer, and of his hopes that the huge variations highlighted by the new figures will act as a spur for research into effective new treatments for cancers such as his.