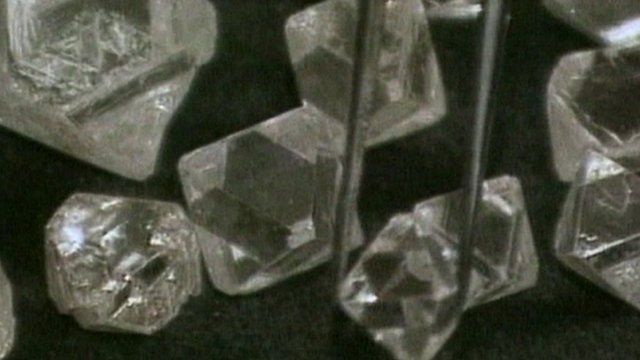 Video
Group leaves scheme to stop trade of 'blood diamonds'
The campaign group Global Witness says it is leaving the Kimberley Process, an international scheme designed to stop the trade in so-called blood diamonds.
The Process was established in 2003, amid concerns that diamond sales were funding conflicts in African countries such as Angola and Sierra Leone.
It required all rough diamonds sold internationally to be certified.
But Global Witness says the Kimberley Process has failed to break the link between diamond sales and violence.
Tim Wilcox reports
05 Dec 2011

From the section

Health