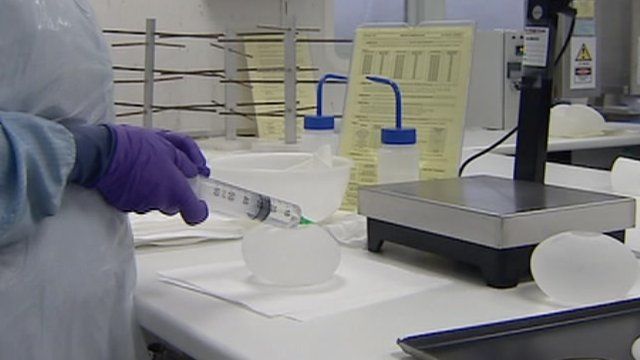 Video
How breast implants are made
Nagor UK Operations Manager Stephen Barsanti describes how silicone gel filled breast implants are made.
The factory where the implants are made in Glasgow is one of two in the UK.
Women in Britain with implants made by French firm Poly Implant Prothese (PIP) have been told by the government that they should be able to have them removed by whoever fitted them.
The Nagor UK breast implants use medical grade silicone gel, unlike those made by PIP, which use industrial silicone.
Go to next video: Implant case regulation defended