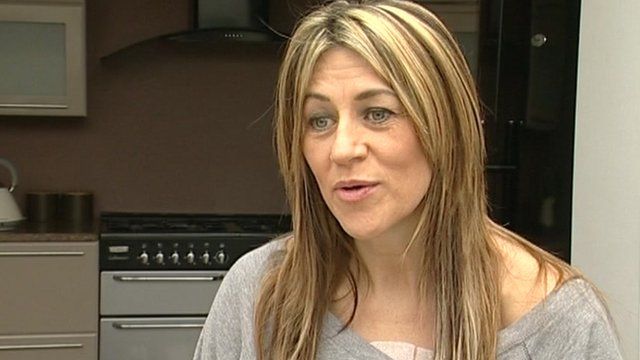 Video
'£6,000 to replace my burst PIP implants'
Debbie Lewis had her breast implants removed after they ruptured and leaked into a lymph node.
Her Poly Implant Prothese (PIP) implants were made with low-grade industrial silicone.
She spoke to Medical Correspondent Fergus Walsh.
Women in 65 countries - mainly in Latin America and elsewhere in Europe - have received implants made by the PIP company, which closed down in March 2010.
The medical advice in the UK, where 40,000 are affected, is that there is no need for all the implants to be removed, only those causing problems such as pain or tenderness.
In England, the NHS will only replace them in exceptional circumstances, and the NHS in Wales said it would only do so when it was deemed medically necessary.
Women in Northern Ireland who received PIP implants for health reasons will have them replaced, but the NHS will only remove, not replace, those inserted for cosmetic reasons.
Scotland's Health Secretary Nicola Sturgeon said concerned women who had them fitted privately would be offered advice and the option of removal if necessary. There are no records of PIP implants being used by the NHS.
26 Jan 2012

From the section

Health
Go to next video: PIP breast implant boss arrested