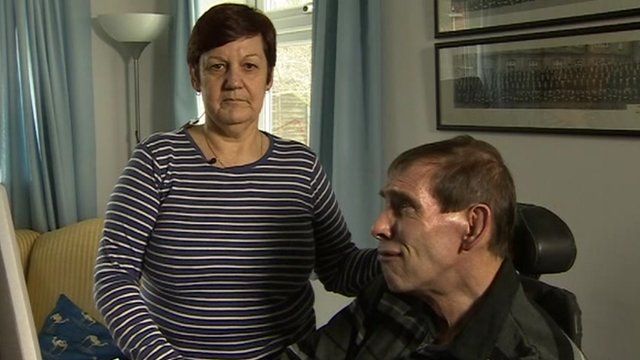 Video
'Locked-in syndrome' man to have right-to-die case heard
A High Court Judge has ruled that a case brought by the locked-in syndrome sufferer Tony Nicklinson, who wants a doctor to be able to lawfully end his life, should be allowed to proceed.
Mr Nicklinson, who is 57, and married with two grown-up daughters has described his life as "dull, miserable, undignified and intolerable".
He wants a doctor to have a common law defence of 'necessity' against any possible murder charge.
His wife Jane said that the couple were 'over the moon' at the decision
Go to next video: Paralysed man wants right to die