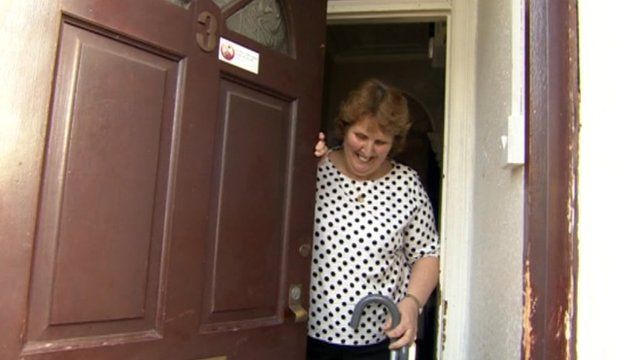 Video
Metal-on-metal hip replacement pain 'always there'
Metal-on-metal total hip replacements have a much higher failure rate than other options and "should not be implanted", researchers have said.
Data from the world's largest register of hip implants provided "unequivocal evidence" of the higher malfunction rate, according to the Lancet.
BBC News spoke to Patricia Clement, who suffered pain on a daily basis after having a metal-on-metal hip replacement that failed. She later had the implant changed.