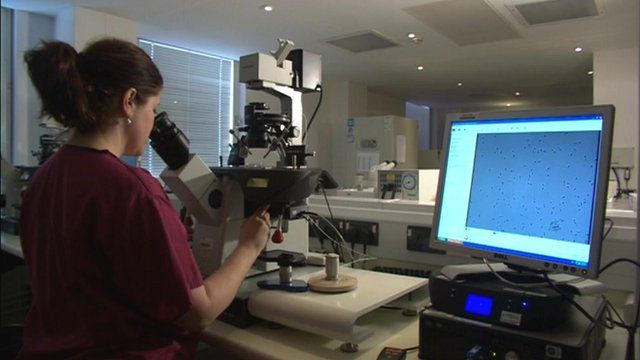 Video
NHS accused of IVF 'postcode lottery'
The NHS has been accused of creating a postcode lottery for IVF treatment, as one in six couples who are affected by infertility turn to private clinics for help.
Infertility affects around one in six couples in the UK, but getting the necessary treatment from the NHS can be a postcode lottery.
With funding differing substantially between different areas in England, many couples have found that they must turn to other sources for help, creating a boom in private clinics.
Keith Doyle investigates whether more can be done to help couples desperate to have children.
13 Apr

From the section

Health