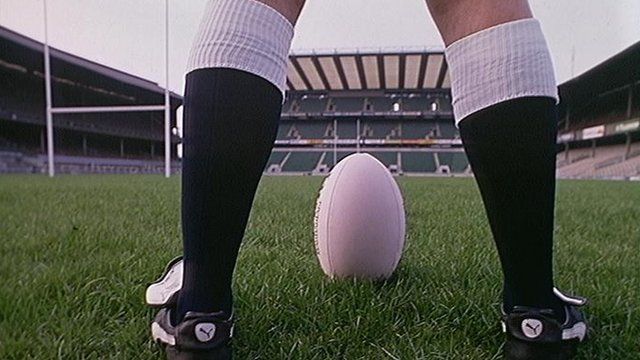 Video
Ex-athletes 'face mental issues'
Veterans' mental health charity Combat Stress will host an event later this month to discuss the difficulties faced by servicemen and sport players when they leave their professions.
Research shows that one-in-four professional cricketers who leave the sport are likely to suffer depression and one-in-five army veterans will experience mental health problems.
The former commander of the British Forces in Afghanistan, Ed Butler, will be joined by sports champions at the event called Hanging Up Your Boots, to be held at the Royal Geographical Society on 21 February .
Jake Wood, a former Territorial Army Lance Sergeant who suffered from post-traumatic stress disorder, told Today programme presenter John Humphrys about living life with the condition: "Some people might say it's all in the mind, but of course it is. It's just something I've learned to live with now," he explained.
Josh Lewsey, the former England rugby union international who now works as a banker, explained that the transition for rugby players to a life after the sport can have a serious negative impact, saying: "We're seeing the prevalence of psychological issues becoming very common.
"The average time for the military guys to put their hand up and ask for help is 13 years, by which stage some of the psychological issues are embedded," he added.
First broadcast on BBC Radio 4's Today programme on Thursday 14 February 2013.
14 Feb 2013

From the section

Health