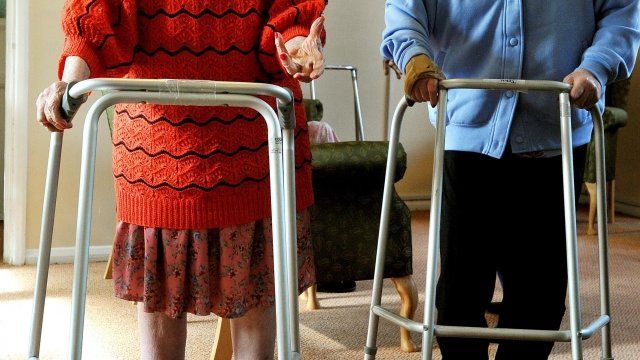 Video
Dementia patients 'deserve better'
A new report from the Alzheimer's Society has suggested more care home residents than previously thought are suffering from dementia.
The society estimates that as many as four people in five living in residential care may be affected, raising questions about the way they are cared for.
More than a quarter of family members described the quality of life for residents as poor.
Jeremy Hughes, the society's chief executive, told Today presenter Evan Davis that better staff training would "enable them to help people live as well as they can in the later years of life when they have dementia".
Many people with dementia in care homes "are not getting the quality of life they deserve or should have", he added.
First broadcast on BBC Radio 4's Today programme on Tuesday 26 February 2013.