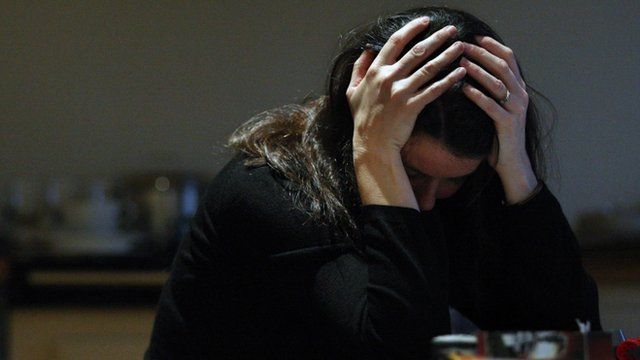 Video
Postnatal depression mothers 'need more support'
The body of Karen Simpson, who was known to have postnatal depression (PND), was found yesterday.
She had gone missing on Sunday after going to buy nappies and saying she wanted to "clear her head".
She had a three-month-old daughter and two young sons. Postnatal depression is a condition that is thought to affect one in ten new mothers.
Bethany Reynolds, who had PND with her first son and antenatal with her second son, told today Today presenter Sarah Montague what it felt like to have PND.
"You feel really lonely... I had anxiety and panic attacks," she explained.
"It makes you feel really tense and you pick arguments from nowhere."
Rachel Dobson, who set up the charity Pandas Foundation that aims to help people with PND, explained that she established the charity because she found it supportive to speak to other people who had been through postnatal depression.
"More support is needed," for mothers who are on the waiting list for counselling, she said.
First broadcast on BBC Radio 4's Today programme on Thursday 28 February 2013.
28 Feb 2013

From the section

Health