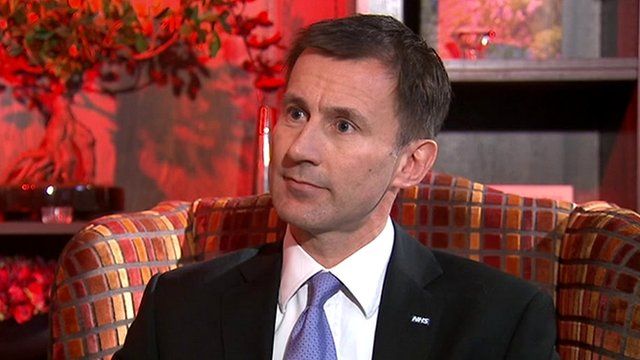 Video
Jeremy Hunt denies 'culture of targets at any cost' in NHS
Health Secretary Jeremy Hunt has warned that complacency over standards of care in hospitals in England could be putting lives at risk.
He said too many hospitals are ''cruising along,'' rather than striving for excellence.
Labour has described his words as an attack on hard working doctors and nurses, but the health secretary said he was not advocating ''a culture of targets at any cost''.
Go to next video: NHS 'not complacent' over standards