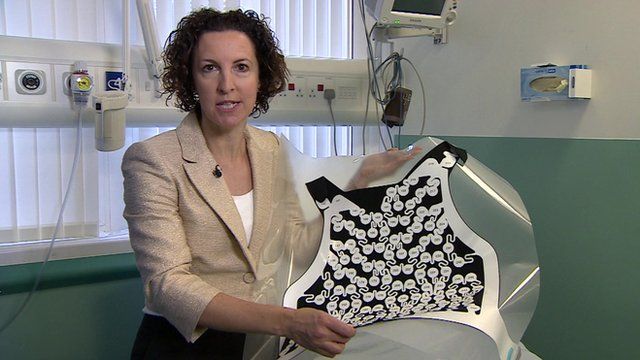 Video
Vest to detect abnormal heart rhythms
Doctors in London have been using a special new vest to help diagnose abnormal heart rhythms.
Cardiologists at Imperial College Healthcare NHS Trust were the first in the UK to test the electrode-filled vest, which more accurately pinpoints the exact source of extra heartbeats.
The information from the electrodes combines with a CT scan to take a 3D "electrical map" of the heart. Doctors can then perform an operation to remove the specific abnormal area that is causing the problem.
The cardiologists say the vest has enabled them to treat more patients successfully - and they hope it could eventually help many more people suffering from heart palpitations.
Health correspondent Jane Dreaper explains how the vest works.