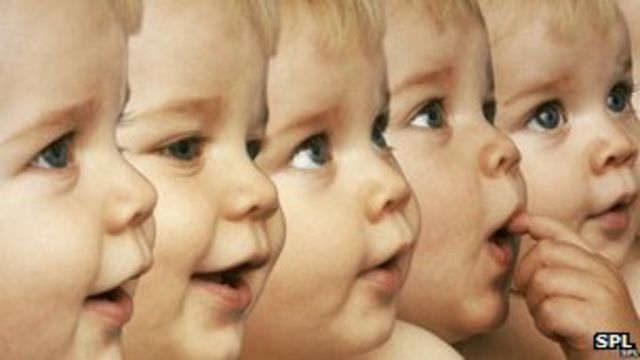 Video
Mapping babies' brains before birth
UK scientists have begun a six-year project to map how nerve connections develop in a baby's brain while still in the womb and after it is born.
By the time a baby takes its first breath, many key pathways between nerves will already have been made.
Some of these will help determine how a baby thinks, how it sees the world - and may have an important role to play in the development of conditions such as autism, scientists say.
But precisely how this rich network of nerves assembles before birth remains relatively uncharted territory.
Researchers from Guy's and St Thomas' Hospital, King's College London, Imperial College, and Oxford University aim to produce a dynamic wiring diagram of how the brain grows, at a level of detail that they say has been impossible until now.
Video journalist: Smitha Mundasad
Brain images courtesy of the Centre for the Developing Brain, King's College London.
10 Apr 2013

From the section

Health