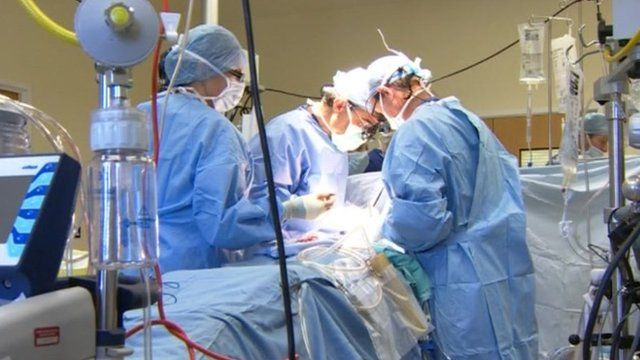 Video
NHS medical director defends Leeds heart unit
The Medical Director of the NHS in England has backed the phased restart of surgery at Leeds General Infirmary's children's heart unit, after the government's former director for heart disease said he would not send his children there.
Professor Sir Roger Boyle told BBC Radio 4's The Report that the unit was "on the edge of acceptability".
But Sir Bruce Keogh told BBC Radio Leeds the unit's apparently high death rates were a mistake, caused by badly maintained data and records.
He said a group of "utterly independent" clinical experts had concluded that the unit worked well, and proper analysis showed "mortality rates... right back in the range of normal national performance."
12 Apr 2013

From the section

Health