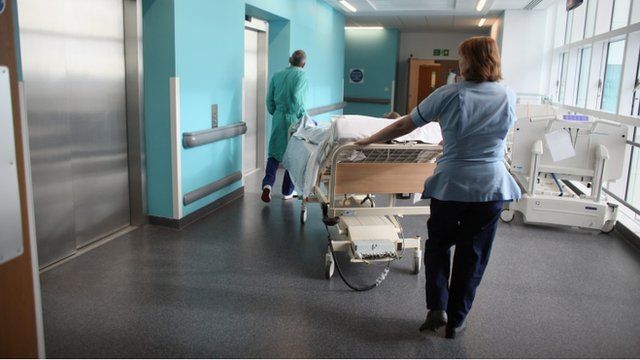 Video
End of week surgery 'could be problem'
A study of planned surgery, published in the British Medical Journal, has found that people who have operations on a Friday are more likely to die than those operated on earlier in the week.
The report's authors suggest that the risk, though small, is higher because of the quality of post-operative care available at weekends.
Sir Bruce Keogh, the medical director of NHS England, said there could be more than one reason behind any difference in the quality of care, citing "some kind of systemic problem" as one of them.
He went on to say that the figures could also be explained by surgeons "scheduling higher-risk cases towards the end of the week".
"I'm a heart surgeon by background, and for a large part of my career, I purposefully put the higher-risk cases on Thursdays and Fridays, so that they could just spend that little bit longer in the intensive care unit over the weekend and so that I was free to be available to help look after them over the weekend," he explained.
Professor Tony Narula, from the Royal College of Surgeons, told the Today programme's Evan Davis that "the intensity of supervision and the intensity of back-up services is probably not the same Saturday and Sunday as it is during the week".
First broadcast on BBC Radio 4's Today programme on Wednesday 29 May 2013.
29 May 2013

From the section

Health