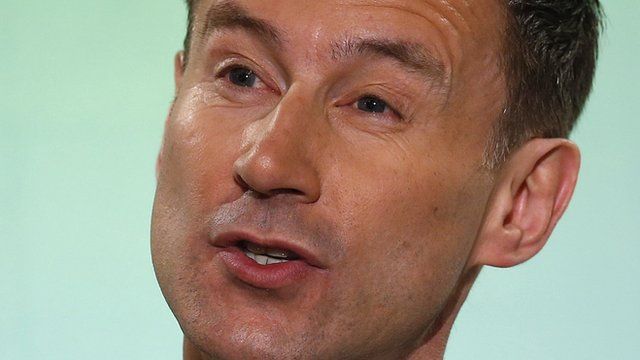 Video
Jeremy Hunt: alleged CQC cover-up 'beyond belief'
The Health Secretary Jeremy Hunt says he can understand why patients have little faith in the Care Quality Commission (CQC).
It is considering whether to take action against officials who were implicated in an alleged cover-up.
Officials implicated in it have all denied any wrongdoing. But Mr Hunt insists he does have confidence in the new management team at the Care Quality Commission and says under changes he is already brining in, it will have a more focussed role.
"Under the current system, they don't just have responsibility for telling us where problems are, they also have responsibility for putting them right," he explained to the Today programme.
He said that he had "taken that responsibility away from the CQC this year" and now "the CQC's only job is to tell the public the truth... and to make sure that if there is a problem with a hospital, there are consequences".
He said that what we have seen from the CQC is "utterly shocking" and for them to "have actively covered up what is going on is beyond belief".
He told presenter James Naughtie that he would back "justified" action against the CQC management who were implicated in the alleged cover-up "to the hilt".
First broadcast on BBC Radio 4's Today programme on Friday 21 June 2013.
21 Jun 2013

From the section

Health