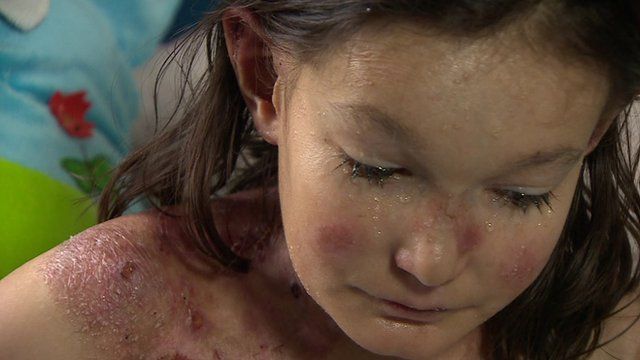 Video
UK cell therapy trial for rare diseases
At some time in their life, one in 17 people will be affected by rare diseases, more than three million people in the UK, and it can be hard to find funding to develop cures.
Among the 5,000 recognised rare diseases is Epidermolysis Bullosa (EB) - a painful and incurable skin condition.
Now, a trial has begun of a new cell therapy that could bring hope to sufferers of some rare diseases.
Fergus Walsh followed one girl through the treatment.
Go to next video: The girl who is in constant pain