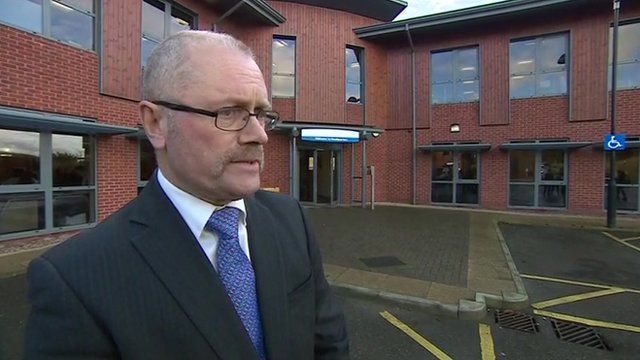 Video
Medical director explains recall of 22,000 dental patients
The medical director of NHS Derbyshire and Nottinghamshire has been explaining why 22,000 dental patients are being recalled for tests to see if they have been infected with blood-borne viruses.
Dr Doug Black said covert footage of Desmond D'Mello, filmed by a whistleblower, showed that he failed to wash his hands and change gloves between patients.
Mr D'Mello, formerly of the Daybrook practice, in Gedling, Nottinghamshire has been suspended by the General Dental Council.
Dr Black stressed there was "nothing untoward" about the practice when it was inspected by the NHS.