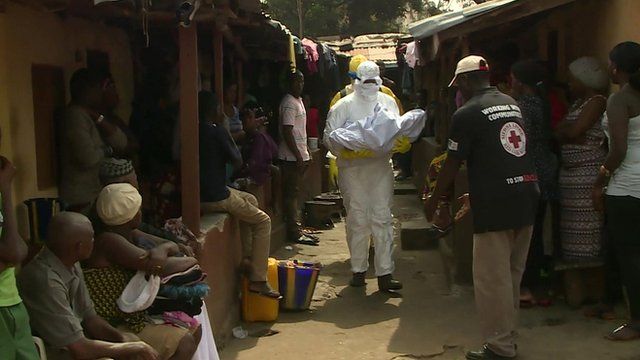 Video
Falling Ebola cases show 'turning point'
There has been a "turning point" in the Ebola crisis, with cases falling in the three affected countries, World Health Organization officials say.
Just eight cases were detected in Liberia in the last week, down from a peak of 500-a-week in September.
The government in Sierra Leone said it was going to reopen schools in March, which were closed eight months ago to try to stop the virus spreading.
Tulip Mazumdar reports.
Go to next video: How to wear an Ebola protection suit