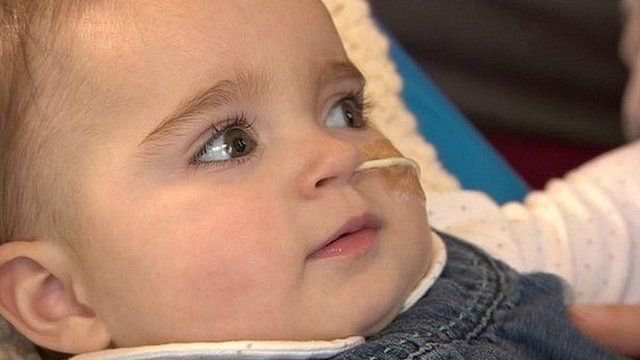 Video
Baby 'may not reach toddler age'
Baby Jessica was born with Leigh's disease, a type of mitochondrial disease, and she has to be fed through a tube.
One in every 6,500 babies has severe mitochondrial disease.
"They did warn us she may not reach her toddler years," her mother Victoria Holliday said.
She and partner Keith Newell want more children but are unwilling to risk another child suffering in the same way as Jessica.
"It's not fair that if there's a scientific technique out there that could stop this happening in the future that we're not using it," Victoria said.
03 Feb 2015

From the section

Health