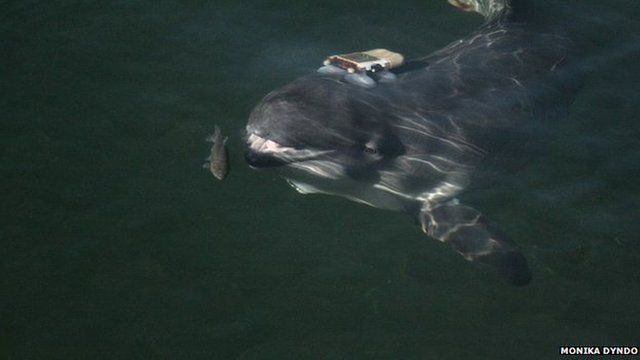 Video
How porpoises use 'sound searchlights'
Researchers in Denmark have revealed how porpoises adjust the beams of sound they use to hunt.
The animals use clicks and buzzes to detect the echoes from their prey. As they buzzed and homed in on a fish, this study showed them switching from a narrow to a wide beam of sound - "like adjusting a flashlight".
In this clip, you can see one of the harbour porpoises during the experiment, clicking and buzzing as it aims its nose at a static target.
Researchers think that other toothed whales may use the same technique to encapsulate a fish in a beam of sound. This could prevent prey from evading capture in the final phase of an attack.
Footage courtesy of Jakob H Kristensen
Go to next video: 'Podcam' shows secret life of dolphins