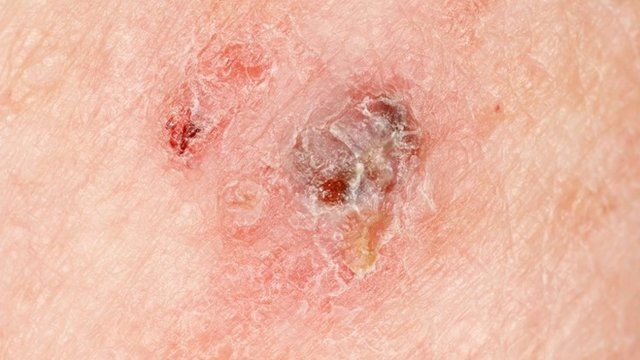 Video
Skin cancer: Most people admit not checking for signs
A survey by the British Association of Dermatologists (BAD) has found that 96% of people fail to check their skin for signs of cancer once a month, as recommended.
The survey also found that many people had been sunburnt in the last year, and would not recognise signs of skin cancer.
Simon Clemison reports.
The BAD said that while 95% of people it surveyed knew the disease was becoming more common it was concerned that they appeared to be unaware of the link with sunburn.
Go to next video: 'No such thing as a healthy tan'