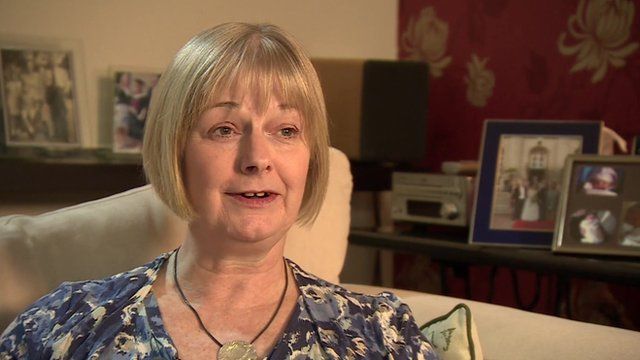 Video
'I am fortunate to have cancer drug therapy'
A pair of cancer drugs can shrink tumours in nearly 60% of people with advanced melanoma, a new trial has suggested.
An international trial on 945 patients found treatment with ipilimumab and nivolumab stopped the cancer advancing for nearly a year in 58% of cases.
One of the recipients, cancer patient Vicky Brown, said the drug therapy had given her more time to see her family and enjoy life.
Go to next video: A 'one-two punch' to fight cancer