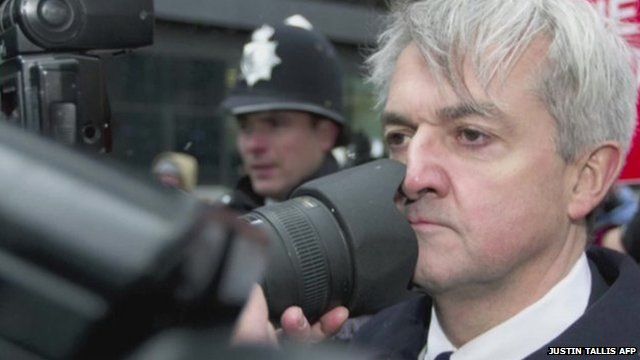 Video
Moments In Time: Chris Huhne face-off with the press
A BBC documentary explores the story of 2013 through the high-impact images of the year, exploring how photography has changed in the age of smartphones, social media and the "selfie".
From the helicopter crash in London to the bush fires in Tasmania and the Boston Marathon bombing, this was a year in which the best camera was the one you had in your hand - and saw ordinary people taking some of the most striking pictures of 2013.
In this clip photographer Justin Tallis explains how he caught a famous image of disgraced politician Chris Huhne during a scrum outside Southwark Crown Court. Sue Douglas, editor-in-chief at The People and Sue Connolly, picture editor at The Times discuss why it was an instant front page hit.
Watch 2013: Moments In Time on BBC2 on Friday 20 December at 21:00 GMT or catch it later on the BBC iPlayer.