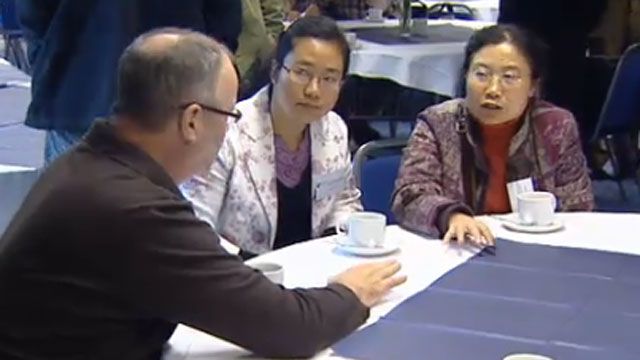 Video
Conference looks at encouraging endangered languages
A conference in Carmarthen, west Wales, has been focusing on how to stop endangered languages becoming extinct.
Of the 7,000 languages currently being spoken in the world it is thought that half are in danger of dying out.
At the three-day conference there have been discussions on language revitalisation and how best to save the linguistic minnows.
Attendees used their own native or specialist language to report on the Foundation for Endangered Languages conference.
Go to next video: Mandarin popular in UK Schools