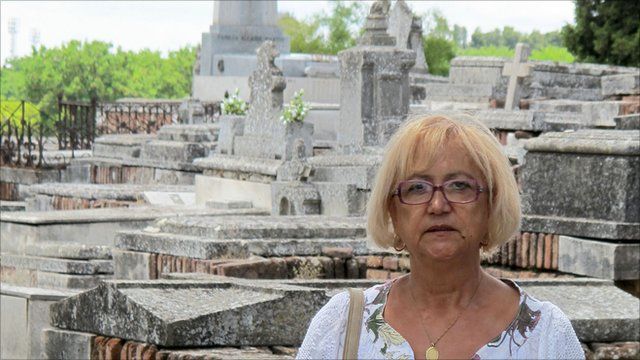 Video
Spanish mum recalls 'stolen baby'
Manoli Pagador is convinced her firstborn child was alive, not dead and buried as hospital doctors told her 40 years ago.
She is one of thousands of Spanish mothers and children who believe they were victims of the mass trafficking of thousands of babies, in the Franco era and more recently, involving respected doctors, nuns and priests.
This World: Spain's Stolen Babies is on BBC Two, 21:00 BST, Tuesday 18 October and online via iPlayer (UK only). Also on Assignment on BBC World Service Radio on 3 November.