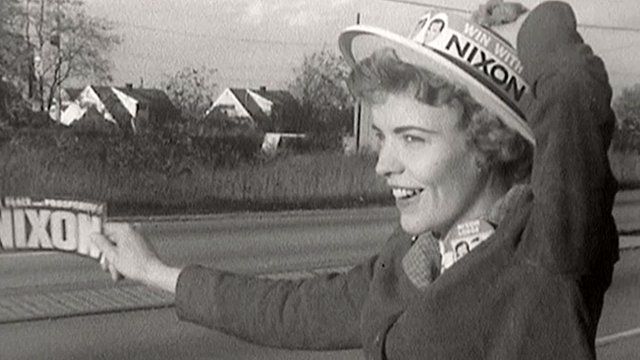 Video
The BBC visits Levittown, PA in 1960
Levittown, Pennsylvania in 1960 was a hive of political activity as residents campaigned for their favourite presidential candidate.
The race between Sen John F. Kennedy and Vice President Richard Nixon was a close one then - with both camps enjoying ample support in Levittown.
Correspondent Ludovic Kennedy arrived in Levittown to take the political pulse for the BBC's programme Panorama.
In conjunction with the BBC's present-day multimedia series on Levittown, this segment from five decades ago offers a unique look at a part of Levittown's political history.
Original air date: July 7, 1960