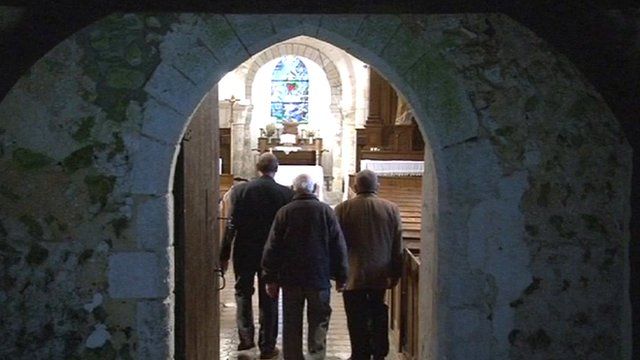 Video
France's 'thankful village' with no war memorial
Thierville in Normandy is a village of 300 people, unique in France - because it is the only settlement in the country which did not lose any citizens during WWI or WWII.
Neither did it suffer any losses as a result of the Franco-Prussian war of 1870-1.
As a result there is no monument to the war dead, as you would expect to find in any other French town or village.
Hugh Schofield went to visit this "thankful village" and met the Mayor, Bertrand Simon.
Go to next video: Creating the Field of Remembrance