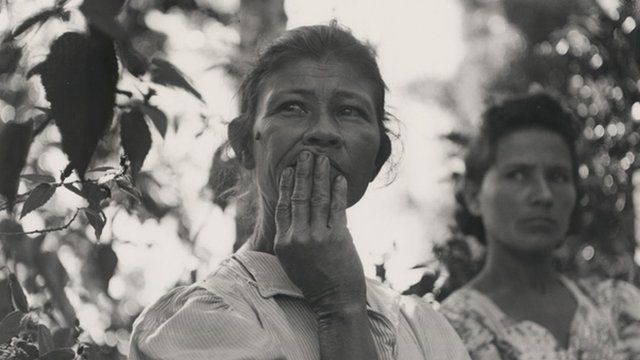 Video
The New Deal photographer who chronicled social justice
Documentary photographer Louise Rosskam always preferred to focus on the lives of those less fortunate than her.
Now, more than 70 years after taking some of the most striking images of American society during the Great Depression and early years of World War II, one of the elusive pioneers of her art is finally in the spotlight.
A new exhibit at the American University Museum at the Katzen Arts Centre in Washington DC celebrates Rosskam's photography. An accompanying book by curators Laura Katzman and Beverly Brannan also showcases her work tackling issues of race, gender and poverty in 1940s Puerto Rico as well as inner city Washington.
She always worked closely with her photographer husband, Edwin. But it was not until the 90s that she started to take credit for a lot of her photographs, which had previously been attributed to him.
Produced by Felicia Barr and Bill McKenna
Photographs courtesy of:
Library of Congress;
National Archives and Records Administration;
Center for Puerto Rican Studies at Hunter College Ani Rosskam and Susan Marchon
Special Thanks to:
Laura Katzman, Guest Curator, American University Museum and Associate Professor of Art History, James Madison University
Beverly Brannan, Curator of Photography, Library of Congress
Jack Rasmussen, Director and Curator, American University Museum at the Katzen Arts Center, Washington DC.