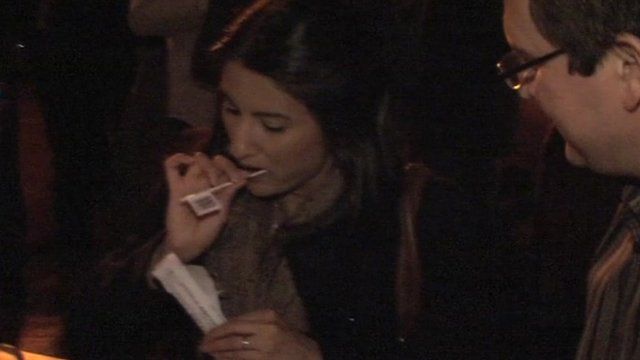 Video
US rallies to save web entrepreneur with bone cancer
Different regions in the US have seen bone marrow drives pop up at various social events in the hopes of saving internet entrepreneur Amit Gupta, who was diagnosed with bone cancer in late summer.
The events have helped to register thousands internationally to the bone marrow registry by asking those who are willing to swab their mouths in the hopes of finding a match for Mr Gupta.
But Mr Gupta, the founder of Photojojo.com, needs to be paired with a South Asian donor, a group which is underrepresented in the registry.
The BBC visited the Punjabi Professional Happy Hour in New York City to find out how teams of volunteers are working to help Mr Gupta's campaign.