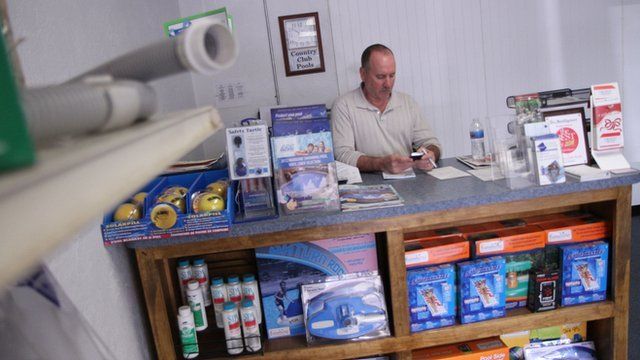 Video
State of the Union: A suburban voter reacts
Tom Fahs was born and raised in Levittown, Pennsylvania. He runs the pool business his family has owned there for decades, but the struggling economy has taken its toll.
With the 2012 presidential election looming, Mr Fahs hopes the right leadership in Washington can turn things around. But so far, he remains unconvinced by all the candidates.
A moderate republican, Mr Fahs is willing to vote for whichever party's candidate can help fix the economy. The only problem is, he's not sure who that is.
Despite talking about big ideas, he says, President Obama's actions during his term haven't made a notable improvement to Mr Fahs' circumstances. On the other hand, he says, the Republican candidates spend too much time attacking one another and not enough time discussing policy issues.
Right now, he's leaning towards Republican candidate Mitt Romney - but only, he says, because Mr Romney is the "lesser of two evils". Could Mr Obama's State of the Union help sway this suburban voter? Or will it sound like empty promises?
Produced by the BBC's David Botti
Photos: Getty Images
Go to next video: Obama calls for economic fairness