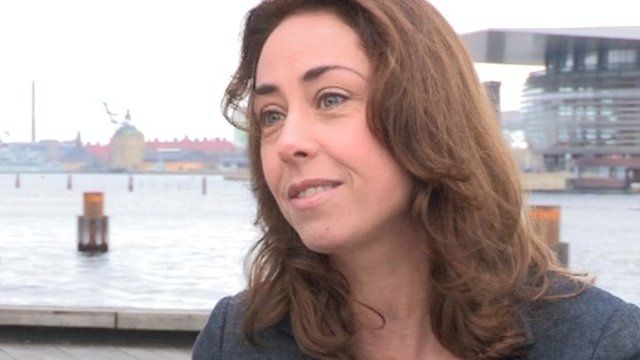 Video
The Killing star: 'Sarah Lund is not a hero to me'
Danish television dramas The Killing and Borgen have been sold around the world, making the country the envy of the global television industry.
The BBC's Emma Jane Kirby visited Copenhagen to speak to Sofie Grabol, star of The Killing, which is currently shooting its third and final series.
Ms Grabol spoke about her relationship with the character of Sarah Lund, the appeal of Danish drama, and her iconic sweater.