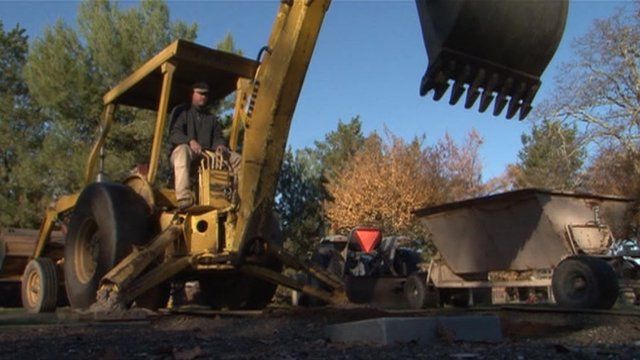 Video
Digging for clues: Bodies exhumed in search for 'serial killer'
The remains of a teenage girl and boy were found in a forest in northern California in the summer of 1979.
The Willits News, a local newspaper in Mendocino County, reported the discovery in just one paragraph.
No-one in the rural community with a population of 87,000 had reported the teenagers missing. And police were unable to identify the bodies.
Around 800,000 children are reported missing in the US every year - that's an average of 2,000 a day. Most turn up safely, but in the most extreme cases the children are never heard from again.
Experts at the National Center for Missing and Exploited Children are helping to reinvestigate more than 600 cold cases in the US.
More than three decades later detectives have reopened the Mendocino County case. And as the BBC's Jane O'Brien reports they've exhumed the bodies to investigate whether they were victims of a serial killer.
Go to next video: Naming the dead: Identifying murdered teenagers in 33-year-old cold case