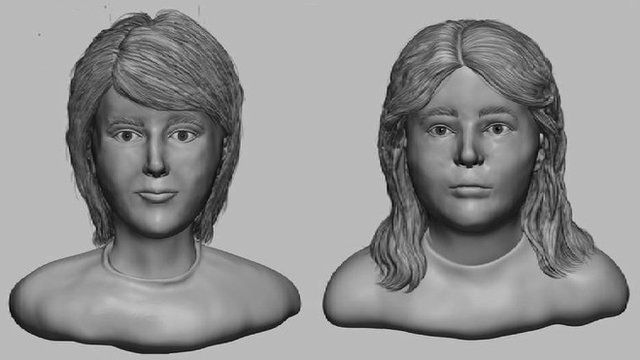 Video
Faces revealed: Do you know these murdered teenagers?
A teenage boy and girl whose remains were found in a forest in northern California more than three decades ago may finally be identified.
Detectives reopened the cold case and have used digital technology to try to put a face on the victims in the murder mystery.
Joe Mullins is one of only a handful of forensic artists in the world who creates 3D computerised face reconstructions.
He used the technique for the first time to help identify victims of the Green River Killer - a mass murderer responsible for dozens of slayings in the 1980s.
Once the skull is digitized by a CT scanner he uses Freeform and Photoshop to create three-dimensional images of the dead person's features.
More than three decades after their remains were found in a forest in rural California this is the first time the faces of the unidentified boy and girl have been seen.
Do you recognise these teenagers?