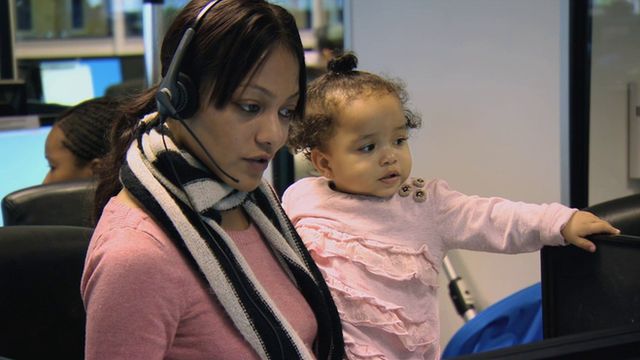 Video
What is it like to take your baby to work?
Workers at minicab firm Addison Lee have trialled taking their babies to work to care for them at their desk, which is a growing trend in the US.
As parents struggle with rising childcare costs this is being seen as one possible solution.
The mums and dads taking part in the trial had mixed experiences, with a few tears and tantrums, but there were also benefits.
Babies in the Office is a two-part programme on BBC Two on Monday 16 July and Tuesday 17 July at 19:00 BST.
Read more on the BBC TV blog Babies In The Office Taking my baby to work