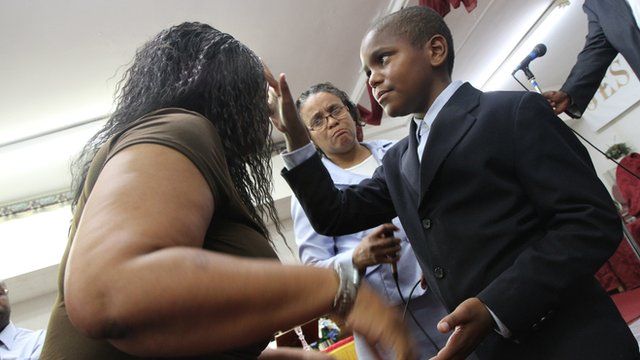 Video
Ezekiel Stoddard: 11-year-old preacher and minister
Ezekiel Stoddard is 11 years old, and already an ordained minister and a regular preacher in churches in the Washington, DC area.
He was ordained earlier this year in his family's non-denominational Fullness of Time Church, in Maryland.
He also sings in a gospel group - God's Blessings, No Chains Holding me Down - together with his brothers and sisters.
Produced by the BBC's David Botti and Cordelia Hebblethwaite