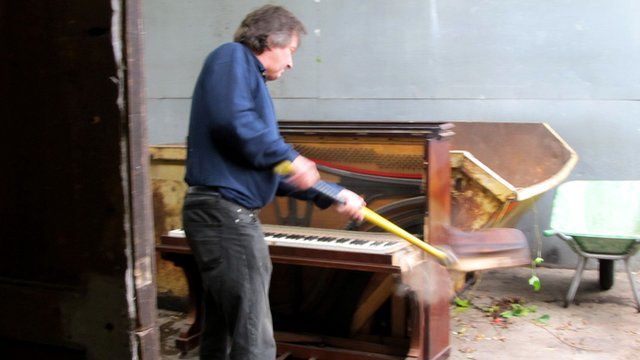 Video
Where old pianos go to die
At the end of the 1800s and start of the 1900s, the production of pianos took off as demand for the instruments increased in well-to-do homes.
But the pianos made during that era are now, 100 years on, collectively reaching extinction.
While some pianos can be restored, others are beyond repair and so are being dumped, abandoned, neglected, smashed - even burnt.
BBC News visited John Gregory of J Reid Pianos in north London to find out how he disposes of pianos which have reached the end of their natural lives.
Video journalists: Dan Curtis and Amanda McGregor
Go to next video: How to play 'kung fu' piano