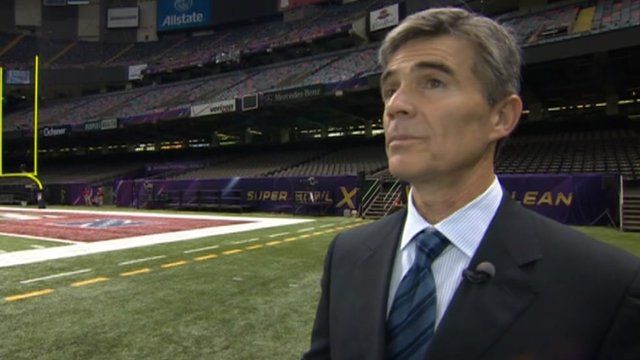 Video
Superdome returns after Katrina
When Doug Thornton, the Superdome's manager, left the stadium after it closed from damage from Hurricane Katrina, he did not entirely expect to return.
Now the New Orleans stadium will host the 2013 Super Bowl, one of the US' most-watched sporting events.
Mr Thornton took the BBC on a tour of the massive stadium, and said that many visitors will be surprised by how far the stadium has come since it sheltered thousands of people after the hurricane hit.
"I think the Superdome, at the end of the day, did its job and that is provide a shelter of last resort," he said.
Go to next video: Beyonce will sing live at Superbowl