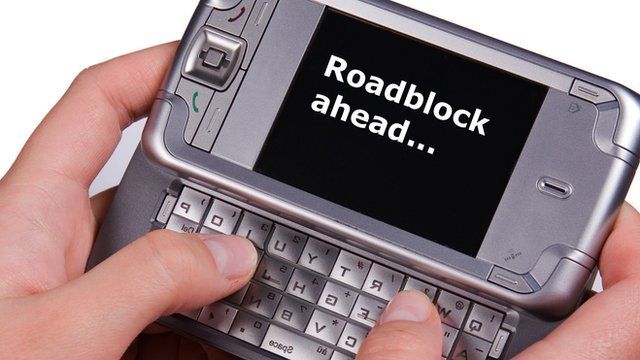 Video
Why messaging could be murder in Jamaica
The BBC's Nick Davis explains why police in Jamaica are warning drivers not to use mobile phones to tip-off other motorists about roadblocks.
We all know about the dangers of texting while driving. But police in Jamaica are warning about a different threat posed by mobile phone use.
Motorists on the Caribbean island are using free messaging services such as Blackberry Messenger and Whatsapp to alert large numbers of people when they see police roadblocks.
The random checks have been used by police to help catch gang members and criminals carrying guns unaware.
The murder rate in Jamaica has dropped 35% since its peak in 2009, but more than 1,000 people are killed each year, making it one of the most violent countries in the world.
The BBC's Jamaica correspondent Nick Davis reports.