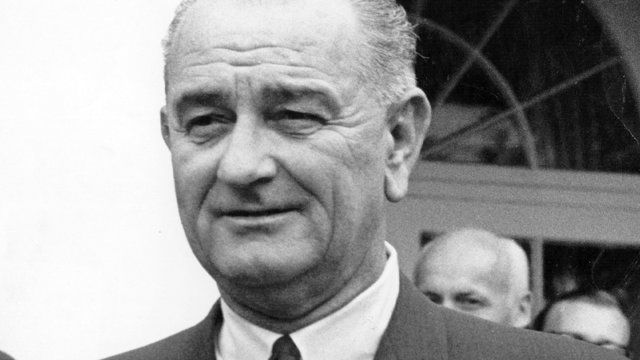 Video
LB Johnson: 'The press is lying like drunken sailors'
Tapes from the White House, recorded in 1968, have been declassified and a Radio 4 documentary, Archive On 4, uses them to shed new light on the final year of President Lyndon B Johnson's presidency.
As peace talks aimed at ending the Vietnam war remained deadlocked, the president railed at the press for what he claimed was their inaccurate reporting of the conflict.
"The press are lying like drunken sailors," he can be heard to say in one conversation.
Listen to the whole programme on BBC Radio 4 at 20.00 GMT on Saturday or on the BBC iPlayer for seven days afterwards (UK users only).