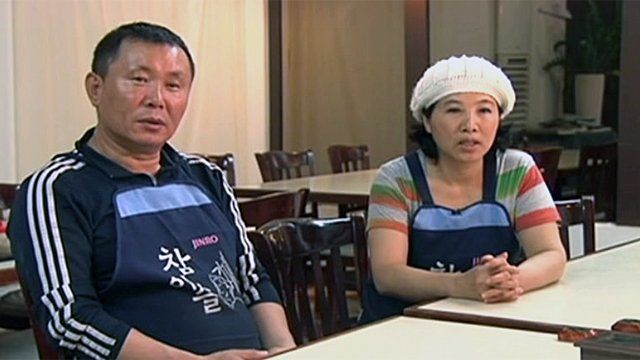 Video
Los Angeles residents cool over North Korea threats
North Korea has told foreign embassies in Pyongyang it cannot guarantee their safety in the event of conflict, amid fears of an escalation of rhetoric.
But residents of Los Angeles, the largest city on America's West Coast, say they are not worried about an attack.
Some, including a North Korean refugee couple who now run a restaurant, say Pyongyang would be incapable of carrying out the operation, while others said West Coast residents have not feared such an attack since the days of the Cold War.
The BBC's Alastair Leithead reports.
Go to next video: Korea crisis: China's influence