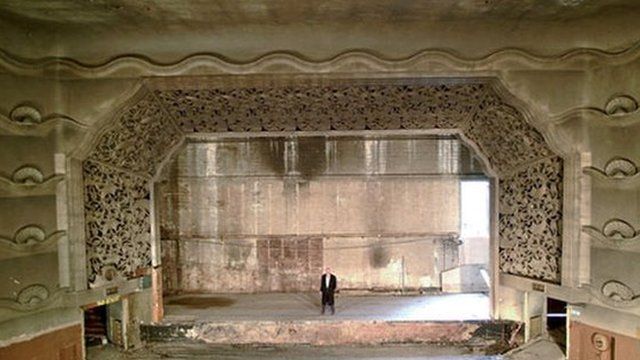 Video
Art Deco cinemas saved from demolition
James Hannaway has made it his mission to save some of Britain's most stunning Art Deco cinemas from being demolished.
He began with The Rex in Berkhamsted, Hertfordshire - leading a campaign to restore the building following its closure in 1988. After a huge restoration project, it re-opened in 2004.
Now he is at it again. The old Odeon cinema in St Albans, which has been lying derelict for 15 years, is Hannaway's latest project.
Renamed The Odyssey, building work has just begun to transform the crumbling and neglected cinema into another restored Art Deco masterpiece.
Video Journalist: John Galliver Producer: Claudia Redmond
Stop/Start is a new series of video features for the BBC News website which follows both new trends that are beginning and old traditions that are coming to an end.
Go to next video: The factory still making carbon paper