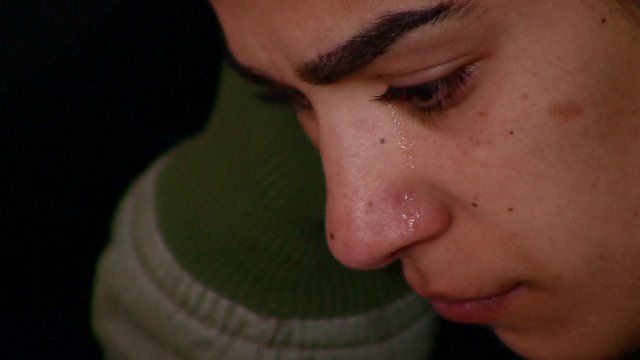 Video
Visiting Auschwitz: 'Every person has a name'
The Israeli Prime Minister Benjamin Netanyahu recently visited the site of the Nazi Death Camp at Auschwitz in Poland to open a new museum designed by experts from Israel's national memorial centre at Yad Vashem.
The Holocaust in which six million Jews died remains for most Israelis one of history's defining events.
Every year thousands of Israeli high school students make a kind of pilgrimage to Poland to learn more about it and the country sends many of its army officers there on official tours too.
Middle East Correspondent Kevin Connolly was given rare access to one of those official delegations in Poland.
One of those on the tour was Major Jon Feldman, a reserves company commander in the Engineer corps Nuclear Biological Chemical disposal unit.
Now 37, and originally from the UK, Major Feldman emigrated to Israel as a child.
He spoke to Kevin Connolly about taking part in a ceremony to remember those who died.